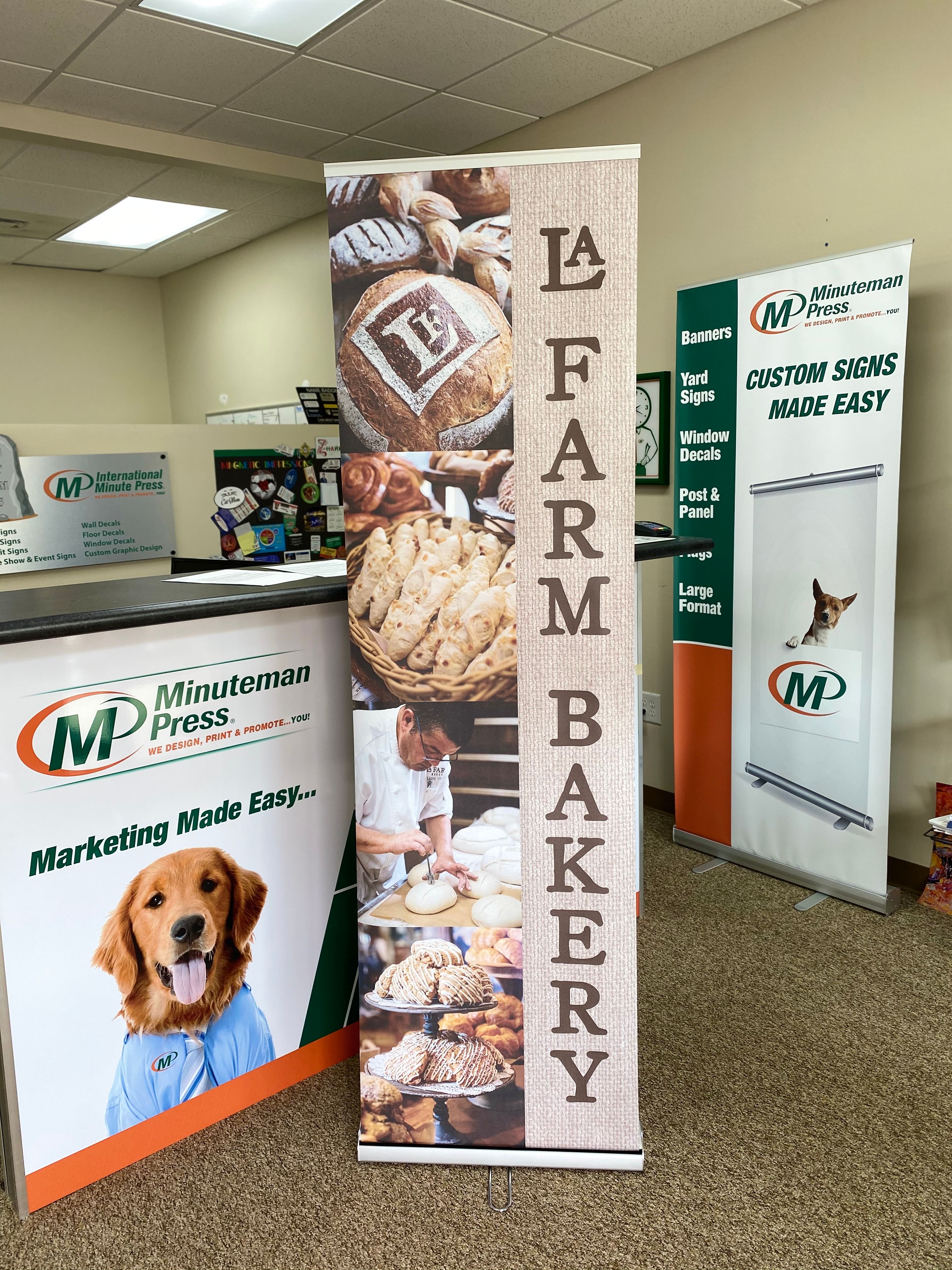 For special events, sales promotions, grand openings and more, flags and banners attract attention from far and wide.
Choose from fabrics and vinyl, flutter flags and feather banners, pennants and flags, boulevard and street pole banners, retractable and pop-up banners and stands, and more.
Whether you're looking for in-store signage, going to a trade show or convention, or looking to dominate the side of a building, call on us to help you select the best banner-type graphic for your needs.
Products
To get a quote or upload a file, please fill out the form.